Traditional Frame Tents
Cinch top traditional frame tent is much sleeker looking and longer lasting that the buckle style frame tent. *Gable or hip end frame tents available.
16oz. Blackout White Top standard- colors and coated tops available.
2" Anodized Aluminum Frame Pipe
Tents come with bag, ratchets, and base feet.
Buckle style frame available upon request.
Replacement frame fittings in stock.
Standard Sizes
10'X10′
10″ Mid Sections
20'x20′
10′ & 20′ Mid Sections
30'x30′
10′,15′ & 20′ Mid Sections
40'x40′
20′ Mid Sections
More PHotos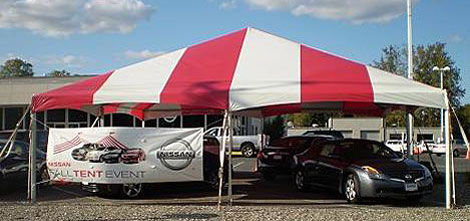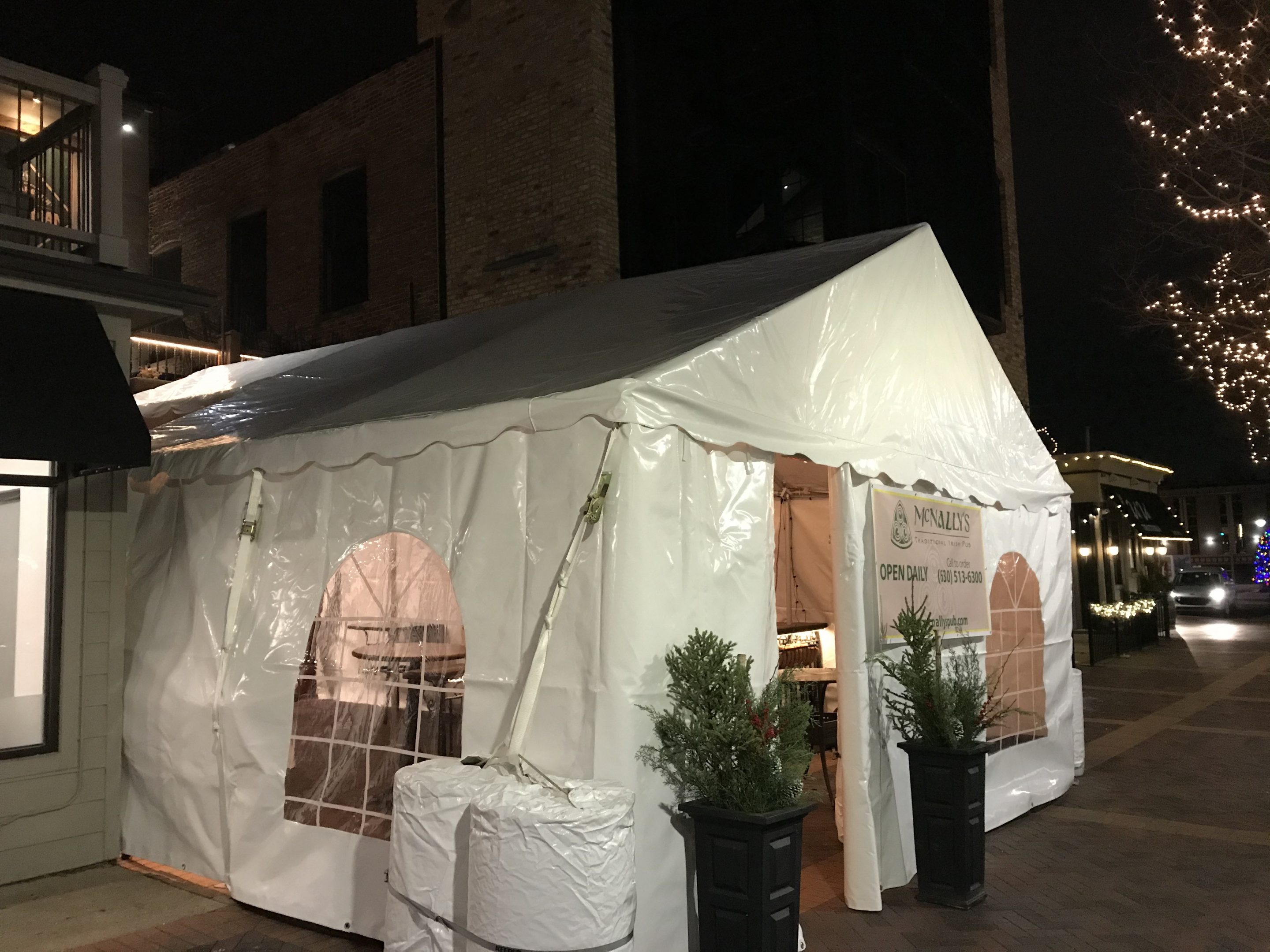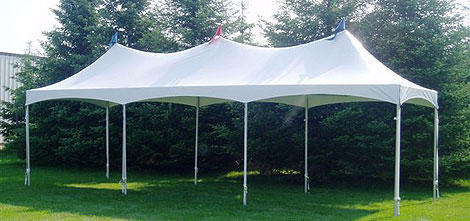 High Peak Frame Tents
Quick and easy to install
Cable style
Frame is made of 2 ½" anodized aluminum with forged aluminum corners with ¼" wall
16oz. Blackout White Top standard- colors and coated tops available
Sidewalls attach on built in perimeter rope.
Tents come with bag, ratchets, cables, and base feet.
Rain gutters in stock
Standard Sizes
10 x 10
Expandable 10' x 10' with 10' Mids
10 x 20
15 x 15
20 x 20
20 x 30
20 x 40
More PHotos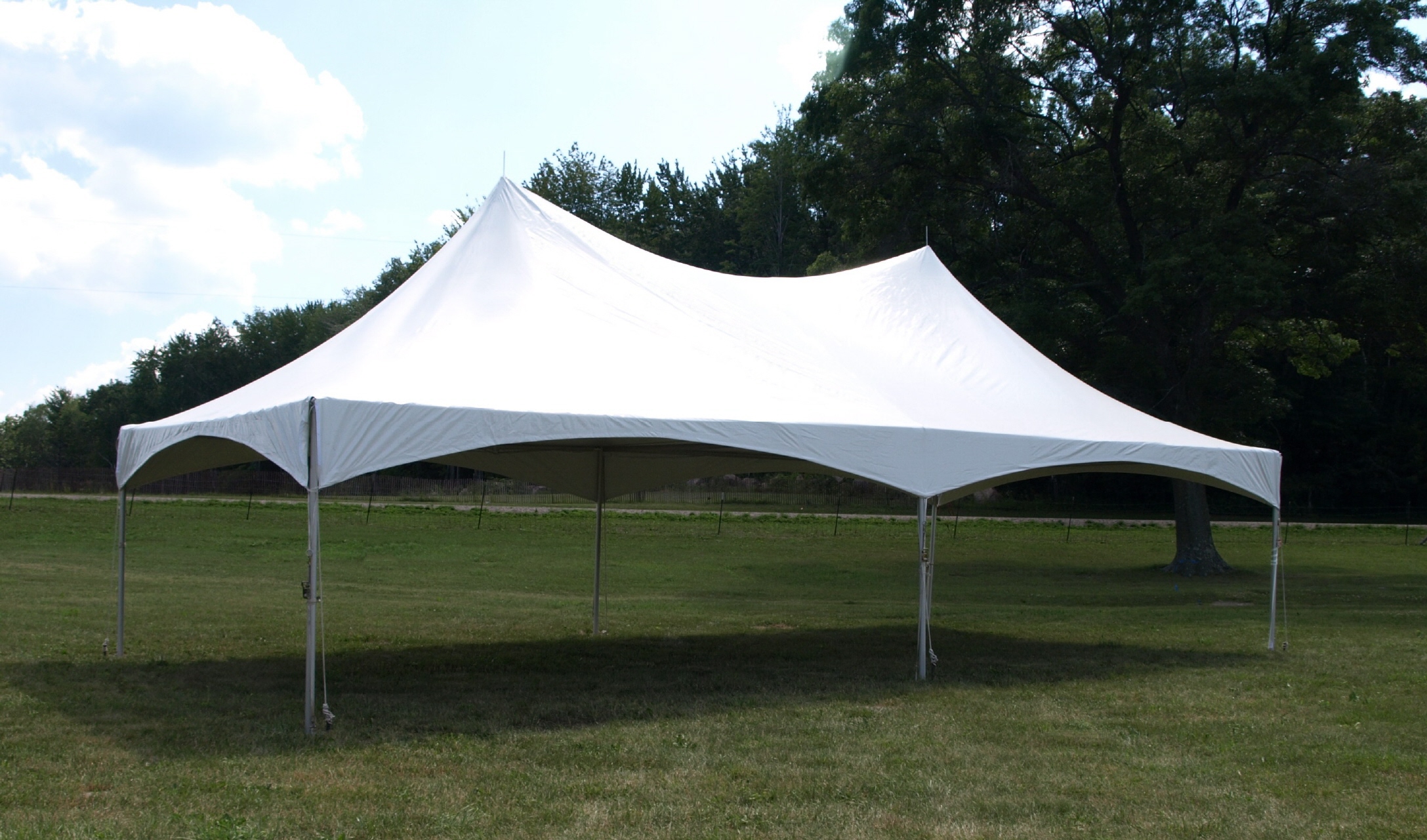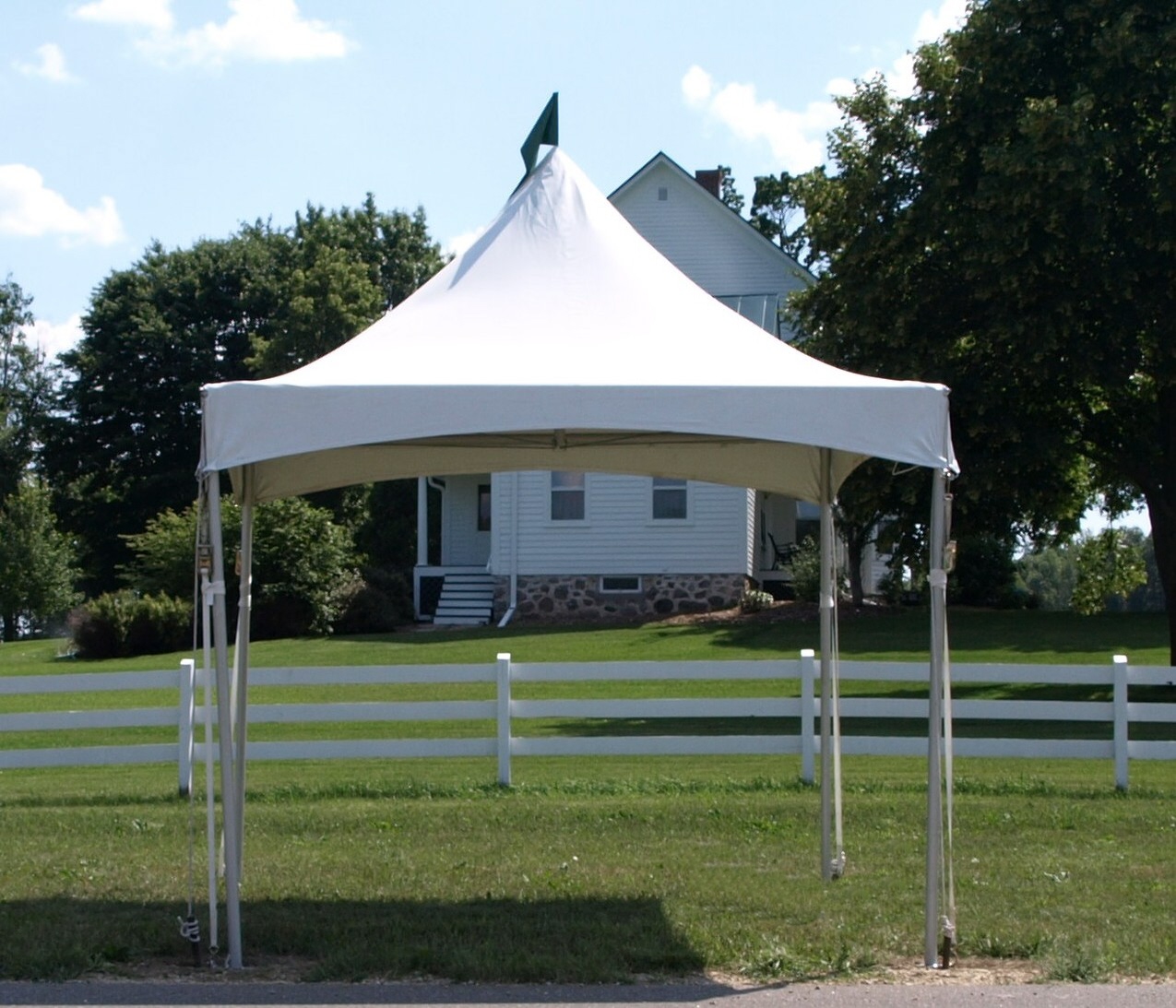 Pro Slide Keder Frame Tents
Slide In Track System – So Easy One Person Can Pull The Top Over
No Special Equipment Needed
Keder if Fully Banded To Prevent Fraying After Repeated Use – Saves In Replacement Costs
Saves Time & Money On Installation
Standard Sizes
10'X10′
10″ Mid Sections
20'x20′
10′ & 20′ Mid Sections
30'x30′
10′,15′ & 20′ Mid Sections
40'x40′
20′ Mid Sections
More PHotos