Premier Tent Manufacturing and Rental Company
NEW!
INTRODUCING "Pro Slide Keder Frame Tents" "Exciting Innovation To Save Time And Money On Installation."
We specialize in both Tension Pole & Frame Styles of Tents
Built to your Specifications
We've been manufacturing and selling the highest quality tents for decades. Click the button below to view our full selection of tents available for purchase.
Established in 1929, Charnecke Tents, Inc. is a tent manufacturing and rental company. We understand the needs of the rental business and your customers.
We specialize in both Tension & Frame Styles of tents.
Charnecke Tents offers you, the customer, a wide variety of tent style selections and color combinations. We use only the highest quality materials to ensure your satisfaction.
Built to your specifications!
Charnecke Tents are built to your specifications. We can custom build a tent to suit your needs; whether the tent you need is 10'x10′ all the way to 80'x240′ or larger. We have the knowledge and skill to handle your tent manufacturing and maintenance needs.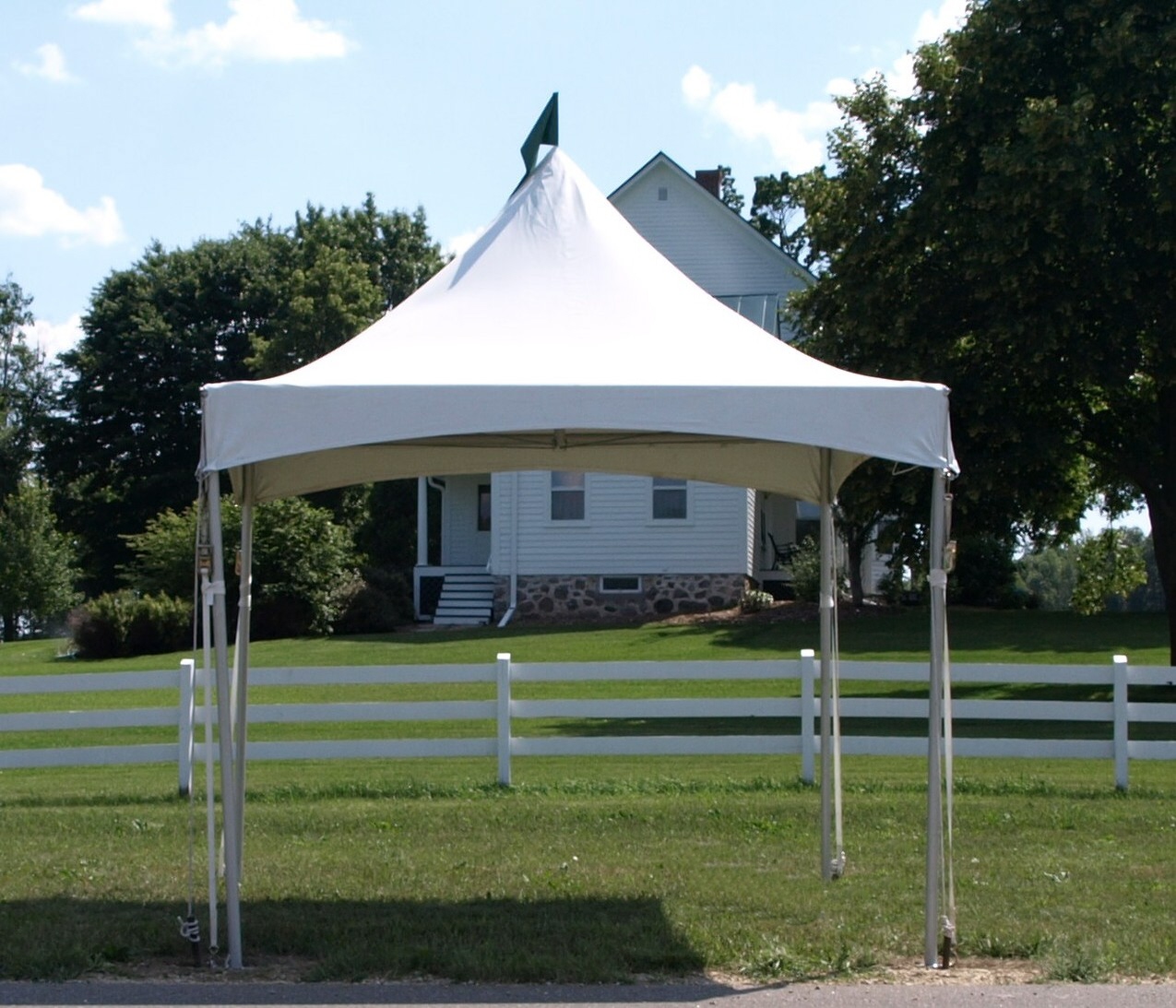 best combination of price and service of any vendor in their industry - Tony N.

fortunate to partner with Charnecke tent rentals for over 25 years - Jim Doornek

QUALITY, DURABILITY, PRICE, AND CUSTOMER SERVICE SETS CHARNECKE TENTS APART - Anthony Kelly

FIRST STOP WHEN BUYING TENTS - Julie & Glenn Rice

PRICING IS NEARLY UNBEATABLE - Landon Benson

We offer a wide array of high quality tent rentals to help you throw your next party.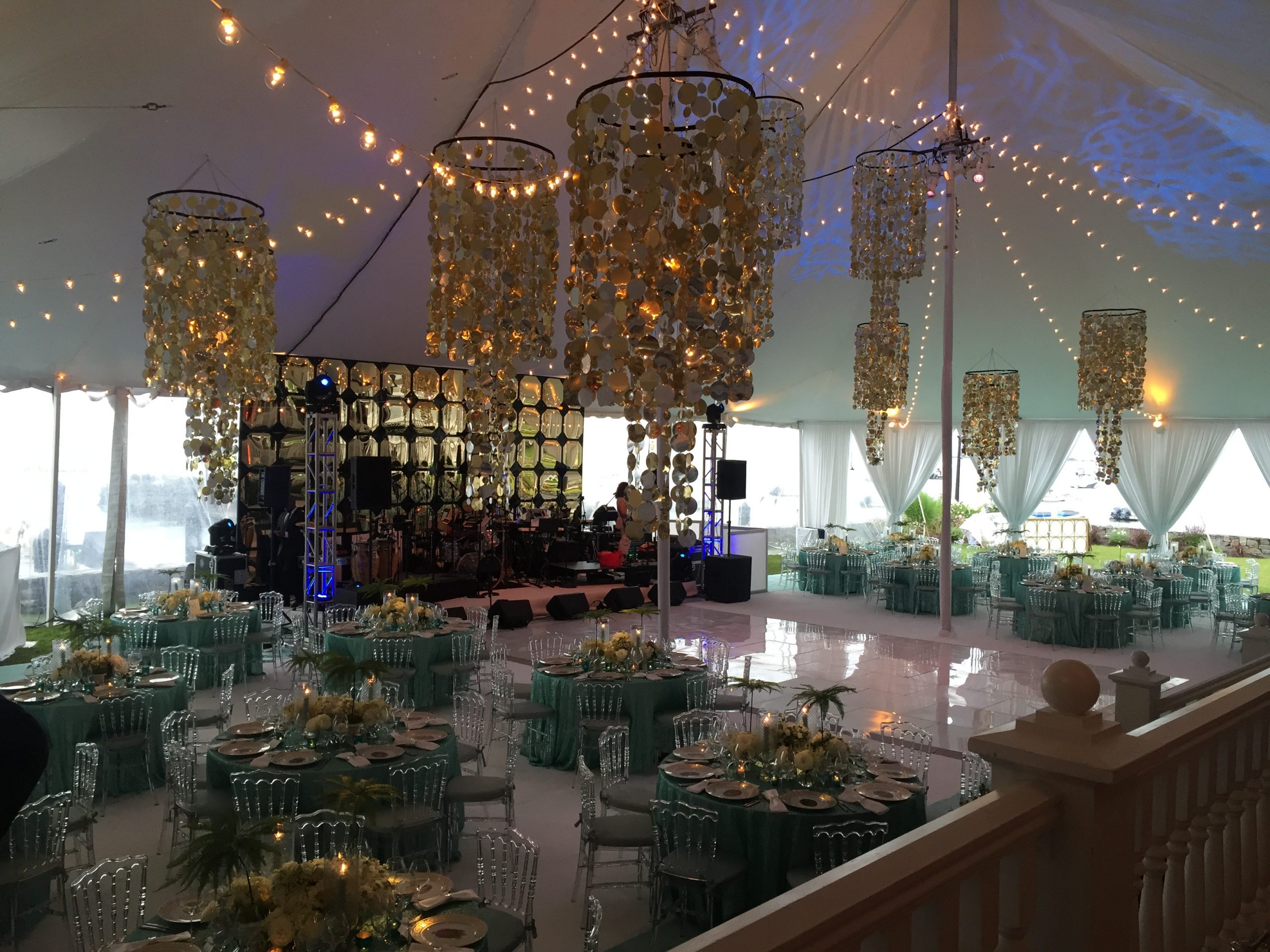 best combination of price and service of any vendor in their industry

"I met Ken Charnecke back in 1990 when I started volunteering with Greendale's Village Days Festival. They just seemed to have the best combination of price and service of any vendor in their industry. So, we took a chance on them. Boy, has it been a great relationship! Over the years, as our humble little festival has grown, Charnecke has been there for us and would could not be happier. In 2015, they designed a us Band Shell on our request and that changed the face of our festival. We get a lot of compliments on it. 2020 will mark 30 years of my involvement with Village Days and also 30 year working with Charnecke! Thanks Jenny for taking over for Ken and doing such a great job for us!"
Tony Novinska
VP Greendale Entertainment Association
Village Days Co-Chair.
Greendale, WI
fortunate to partner with Charnecke tent rentals for over 25 years

"Our Lions club has been fortunate to partner with Charnecke tent rentals for over 25 years. As an organizer of our Thiensville-Mequon Lions annual June festival, I can attest that the quality and service is excellent, and that Jenny, Ken, Jay and all the folks at Charnecke are a pleasure to work with. Our fest site is prone to flooding, and there have been many times where they have gone above and beyond with last-minute changes to accommodate our needs. Just recently, I worked directly with Jenny on the custom design of some side curtains to enclose our park pavilion."
Jim Doornek
Thiensville-Mequon Lions Club
Thiensville-Mequon, WI
FIRST STOP WHEN BUYING TENTS

"Charnecke Tents is always our first stop when looking to purchase new tent tops. The tent prices are competitive and the service is prompt, experienced, and friendly. We especially like working with Jen because she goes out of her way to meet our needs. Charnecke Tents has made several custom tops for us to fit frames that we have purchased in the past from other vendors. From 10' x 20' tents to our 60' x 120' we have been nothing but pleased over the past 15+ years working with them. It is nice to work with a family owned and operated business whose goal is still quality tops and great customer service."
Julie & Glenn Rice
All Occasion Tent Rental, Inc.
Greenwood, IN
QUALITY, DURABILITY, PRICE, AND CUSTOMER SERVICE SETS CHARNECKE TENTS APART

"I have used Charnecke Tents for all my tentage needs since 2005 to date. For myself Quality, durability, price, and customer service sets Charnecke Tents apart."
Anthony Kelly
Precision Tent Rentals
Norwood, MO
PRICING IS NEARLY UNBEATABLE

"I own a relatively newer event rental company in Denver. I began purchasing our tents from Charnecke Tents Inc. in our second year of business and have been buying tents from them ever since. 5 years now. The quality of their tents competes with the larger tent manufacturing companies in the US and Canada and their pricing is nearly unbeatable."
Landon Benson
Benson Tent Rent
Denver, CO
EXTREMELY HELPFUL AND EVERYTHING CAME TOGETHER PERFECTLY FROM START TO FINISH

"As a wedding planner, I had the privilege of working with Charnecke Tents. My clients rented a tent, tent liner with colored lighting (which I highly recommend), chandeliers, tables, chairs, bar and dance floor. It was one of the largest outdoor wedding events that I have ever planned. The staff at Charnecke Tents were so extremely helpful and everything came together perfectly from start to finish! They provided quick estimates for all the rental equipment and quickly answered any questions that I needed throughout the months of planning. At the time of the event, the service staff was super knowledgeable and professional. I would highly recommend Charnecke Tents for your next event. You will not be disappointed!"
Marsha VanArk, Lead Wedding Planner & Owner
Distinctly Yours Wedding & Events, LLC
Stevens Point, WI
TURN AROUND TIME BETTER THAN ANY OTHER COMPANY WE HAVE DEALT WITH

"We have purchased liner, frame tents, and pole tents from Charnecke Tents and have been very pleased with all the above. Most of their customer service and turn-around-time has been better than any other company we have dealt with."
Kendal Moore-Owner
Affordable Events
Siloam Springs, AR
DESIGNED BY INSTALLERS FOR INSTALLERS IS A GREAT ASSET

"I've been doing business with Charnecke Tents for over 15 years now and am amazed at their ingenuity, service and prices. After all, we're in this back breaking business to make a good living aren't we? I've found their products to be superior to other companies and priced so I can actually make money after a few rentals. I've made purchases from bigger manufacturers and it was taking more rentals before it was making any money on my purchases. No brainer to me where I should be investing my hard earned money. Designed by installers for installers is a great asset to this company. Installers that can see what and how things can be improved to be efficient and easier on my back is a bonus to me and my crew. I've been in my family business since I was 9 years old, I'm 53 now. I've been around the tent block a few times to say the least ... I've been treated not only as a customer but as a friend. You just don't get that from other companies."
Brian Rogers
Capital City Tent Rental
Madison, WI
Working with Charnecke Tents is a true pleasure

"St Florian's Parish has an annual church picnic. This is a two day event and we rent 6 to 8 tents each year for our event. We have rented tents from Charnecke Tents for twenty plus years. We can always count on Charnecke Tent to accommodate our set up schedules as well as willing to work with our schedule on tear down. When we needed additional sidewalls one year due to a weather change a phone call to Charnecke on a Saturday morning had us additional sidewall curtains in less than two hours. Last year we needed a higher tent for one of our games. All it took was a call to Jenny who recommended a frame tent would take care of our need. It worked out great. The attention to detail along with nice bright clean white tents makes working with Charnecke Tents a true pleasure."
David J. Narloch
St Florian Picnic Event Coordinator